You're probably wondering where we'd recommend staying in C-U — we've got you. There are some amazing partners we work with listed below, please check out the links to see where you can snag a room. Be quick, they always go fast!
If you have any specific questions about visiting for PYGMALION, email us at info@thepygmalionfestival.com and we'll sort through your request.
---
LODGING
---
THE INMAN by Royse and Brinkmeyer Apartments :: 17 E University Ave, Champaign, IL 61820
At The Inman, you'll be right in the heart of the city with Downtown Champaign's lively nightlife, restaurants, and shops just steps from your front door.
---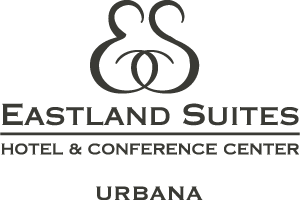 EASTLAND SUITES :: 1907 N Cunningham Ave, Urbana, IL 61802
Please call Eastland Suites at (217) 367-8331 to reserve your room!
---
GETTING AROUND C-U
---
If you're operating a motor vehicle, there are a ton of parking meters around the festival venues. Be sure to use the MobileMeter by Passport option, our official Parking Partner, which has revolutionized the way we park around town. Just load it up on your phone and pay there.
---
Getting around Champaign-Urbana is pretty simple with the help of our incredible public transit system, Champaign-Urbana Mass Transit District. Ride the bus, it is ridiculously easy to get around with their help.