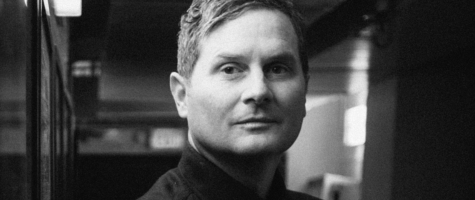 PERFORMANCE DATE: SATURDAY SEPTEMBER 28
VENUE: SPURLOCK MUSEUM: 600 S. Gregory St, Urbana IL 61801
Rob Bell: An Introduction to Joy
Rob Bell's appearance at PYGMALION offers two types of ticketing: 
Pre-Show Q+A ($50): Ticket buyers will have access to a pre-show Q+A with Rob Bell. Doors for the Pre-Show Q+A will open at 1:00 pm, with the Q+A starting at 1:30 pm. Ticket buyers are allowed to stay in their seats during the General Admission door opening time at 2:45 pm.
General Admission ($30): Seating is first come, first served, doors open at 2:45 pm, Rob Bell's performance at 3:30 pm.
Rob Bell is the New York Times best selling author of Love Wins, What We Talk About When We Talk About God, The Zimzum of Love, How To Be Here and What is the Bible?. His podcast, called the RobCast, is the #1 spirituality podcast and iTunes named it Best of 2015. He's been profiled in the New Yorker, toured with Oprah, and in 2011 Time Magazine named him one of the 100 Most Influential People in the World. He has a regular show at Largo, the legendary comedy and music club in Los Angeles, where he lives with wife Kristen and their three children.